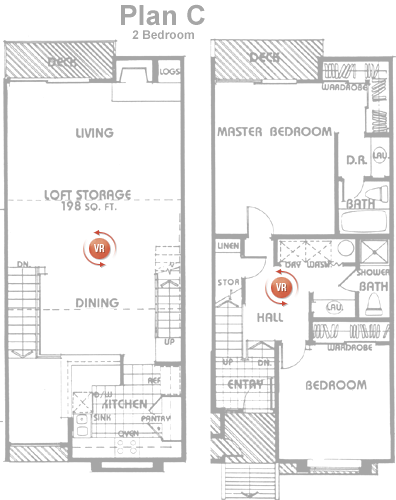 TRI-LEVEL TOWNHOME enter on the ground floor
Bedrooms, bathrooms and laundry room are on the ground level with the kitchen, living room and dining room on the second level and the loft is on the third level. Decks are off the master bedroom and living room. There will be properties on both sides of you.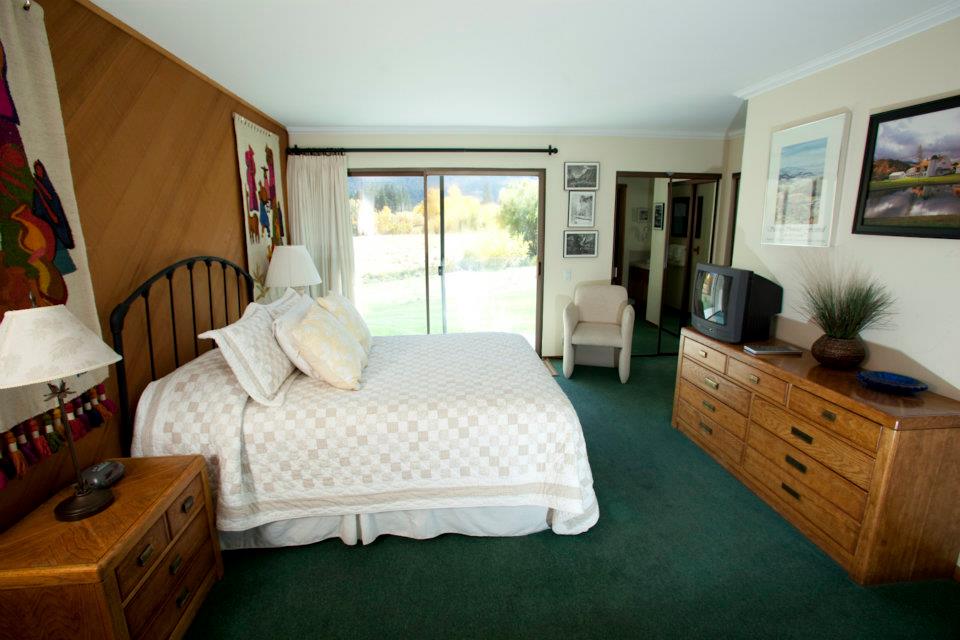 Master Bedroom, Ground Floor level
Your master bedroom at home never had views like this !  Just open the curtains, or step right outside on to your private patio to see spectacular views of Sherwin Bowl and the natural meadow habitat.  Gurgling mountain streams flowing through this area, lull you to sleep at night and may even bring wild life into the meadow for you to view.  The master bedroom has a newly purchased Queen size bed and attached master bath with mirrored wall closets, larger dresser drawers, and bed side night stands.  You'll have plenty of room to store all of your winter or summer active wear and after a long day of skiing, hiking, fishing, or golfing, take a hot shower or bath, or your steps away from the  Jacuzzi  or sauna within the community complex.  Now, after a good nights sleep you will be ready to hit the trails tomorrow.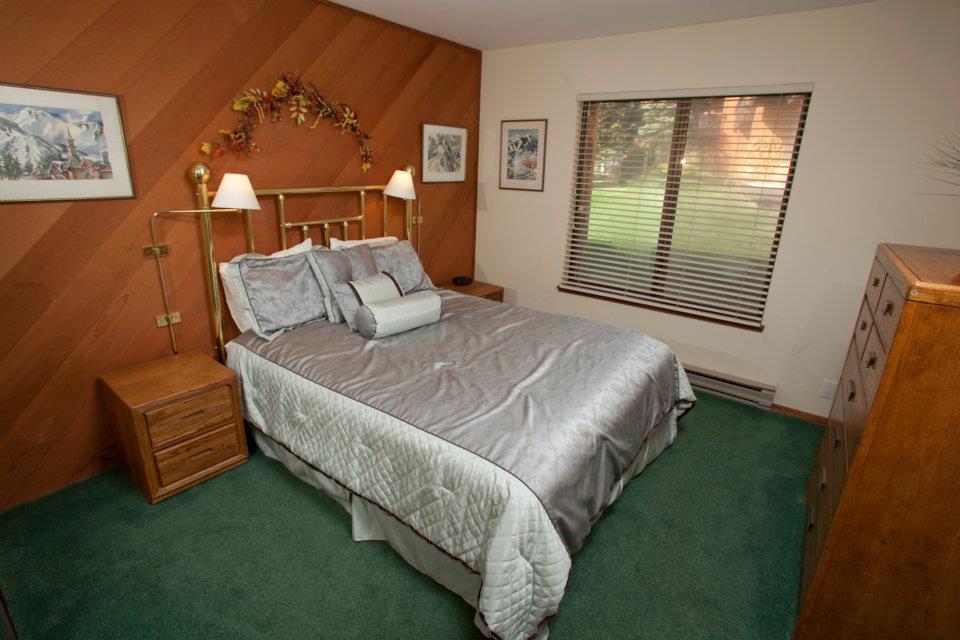 Second Bedroom / Guest Bedroom, Ground Floor level 1
Comfortable and cozy queen size bed, with full wall closets, 2 night stands, and 1 large dresser will give you ample space to hold all of your sporting attire. Bathroom and washer / dryer are detached and steps away from this bedroom.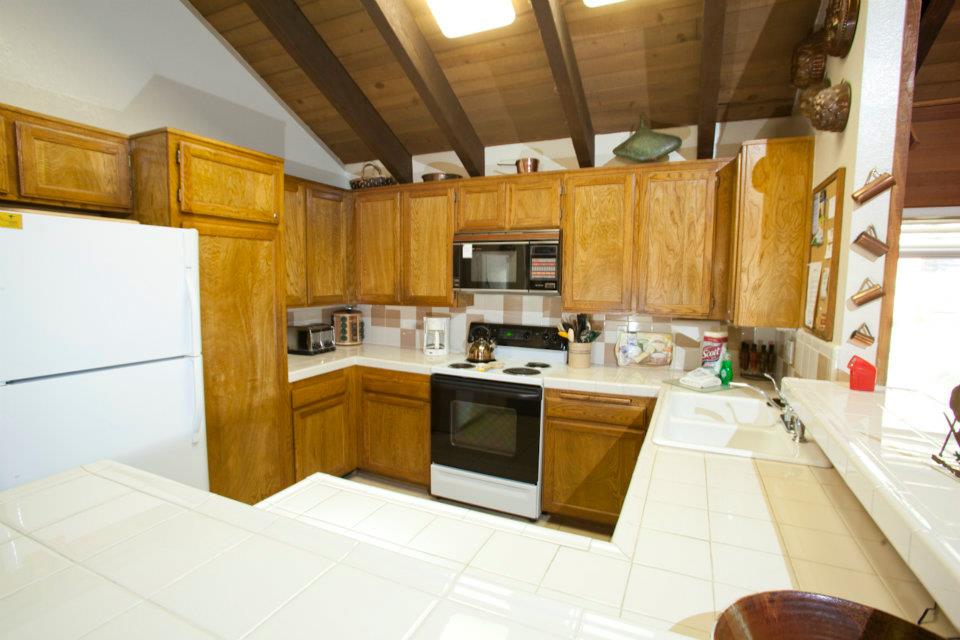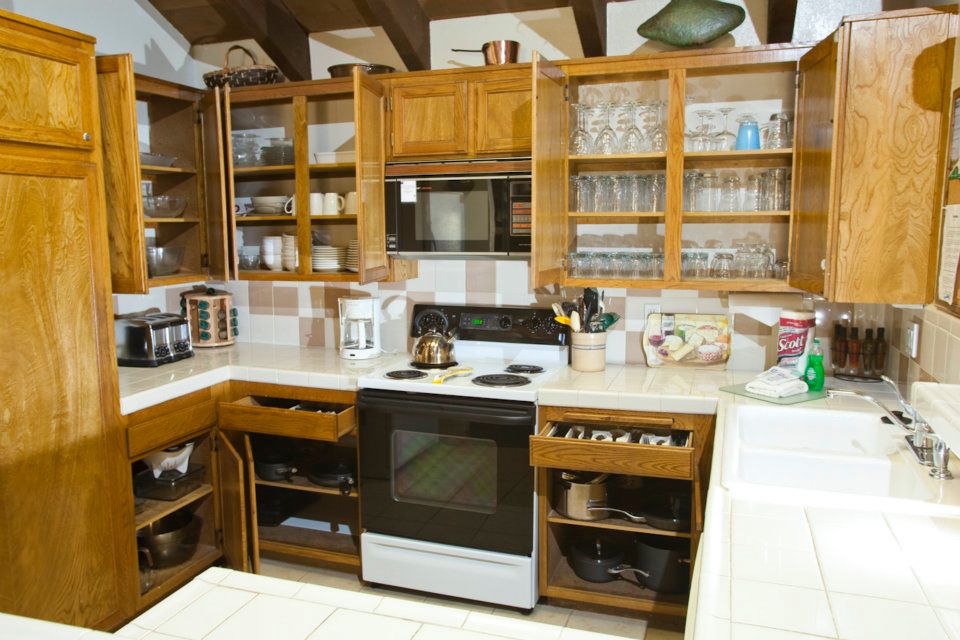 Kitchen, Second Floor level 2
This remodeled country kitchen is amply stocked with a pantry full of spices and with nice dishware, glassware, cutlery, and the following appliances: a microwave, espresso maker, refrigerator, dishwasher, toaster, coffeemaker, and pots and pans. So, that you can create your own meals for you and your family in this gourmet kitchen.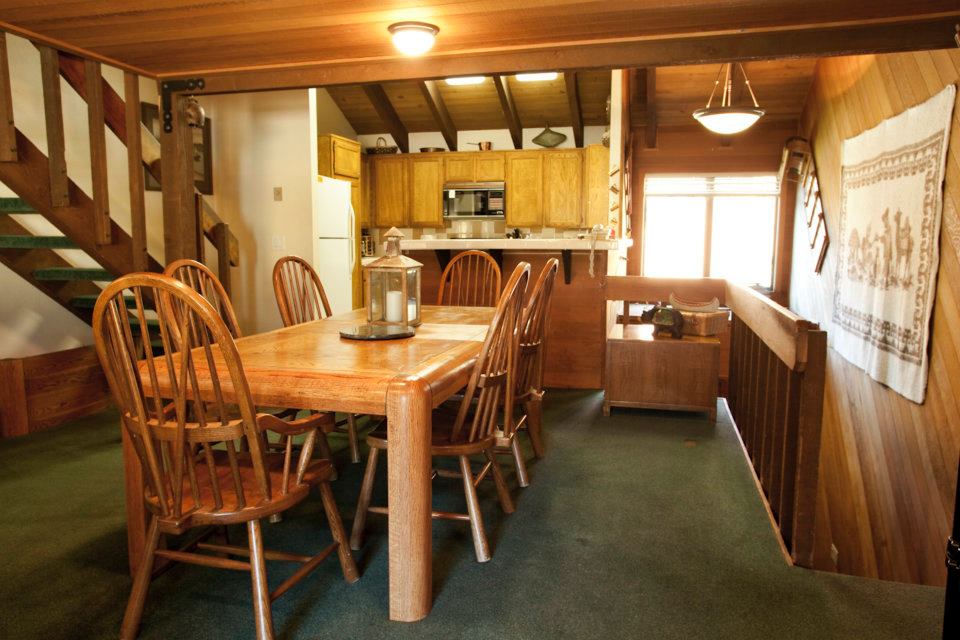 Dinning Room, Second Floor level 2
This a warm inviting place for your holiday family gatherings or just a leisurely meal. The solid oak dining room table and chairs expands to seat up to ten people, with plenty of space to entertain and within easy access to the kitchen.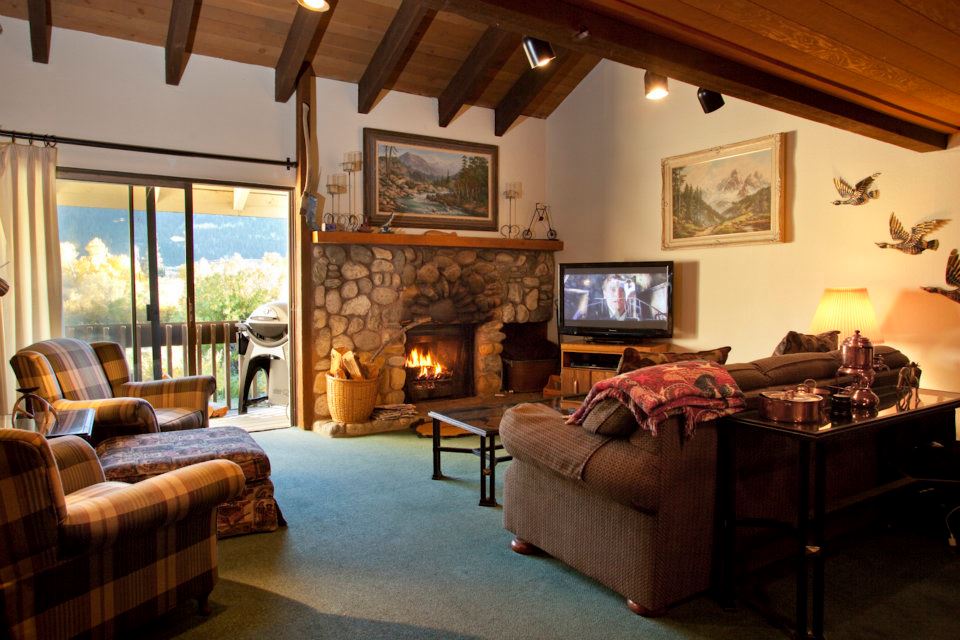 Living Room, Second Floor level 2
As you move up the stairs you will be awed by the high vaulted ceilings and cedar lined rooms that invite you into the spacious living room area. The large river stone,  wood burning fireplace, flat screen T.V.(with cable),DVD player or CD player and  comfy furniture,  provide the best spot to cozy up with a good book, watch a family video or simply gaze at the snow flurries out the window.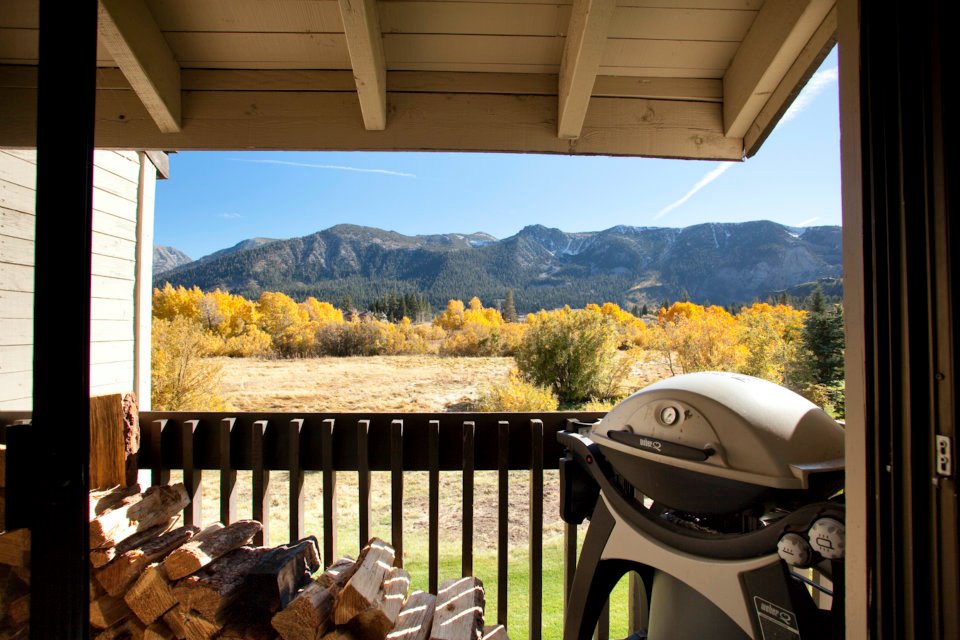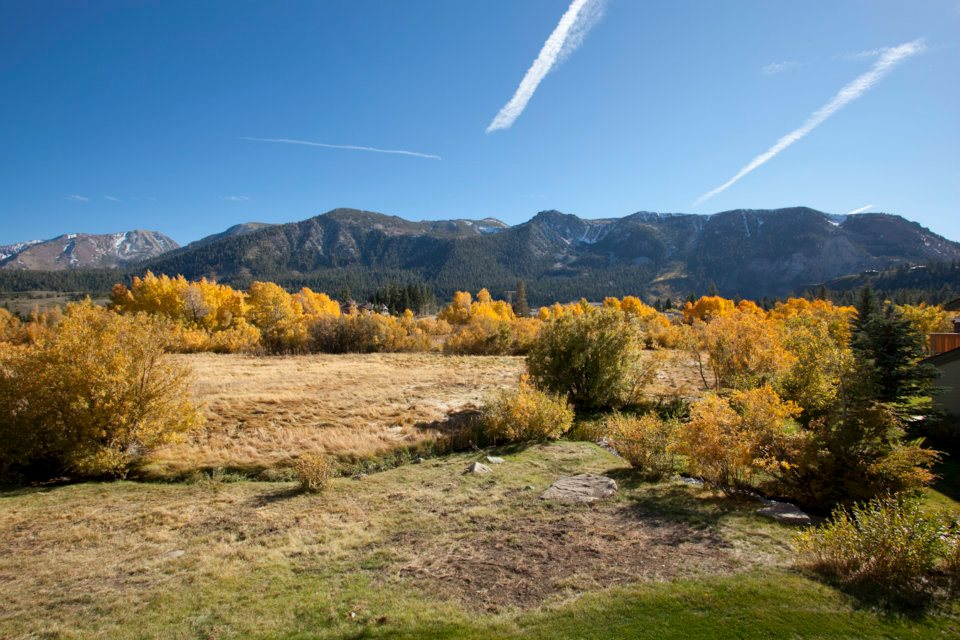 Balconies
Postcard beautiful  views can be seen of the Sierra Nevada Mountains and Sherwin Bowl from the downstairs or upstairs balconies. Snow-covered mountain tops, natural habitat meadows and  lovely grassy common areas are all in this wilderness painting for you to enjoy. Also, there is plenty of wood (owner provided) for you to use and a gas BBQ for grilling.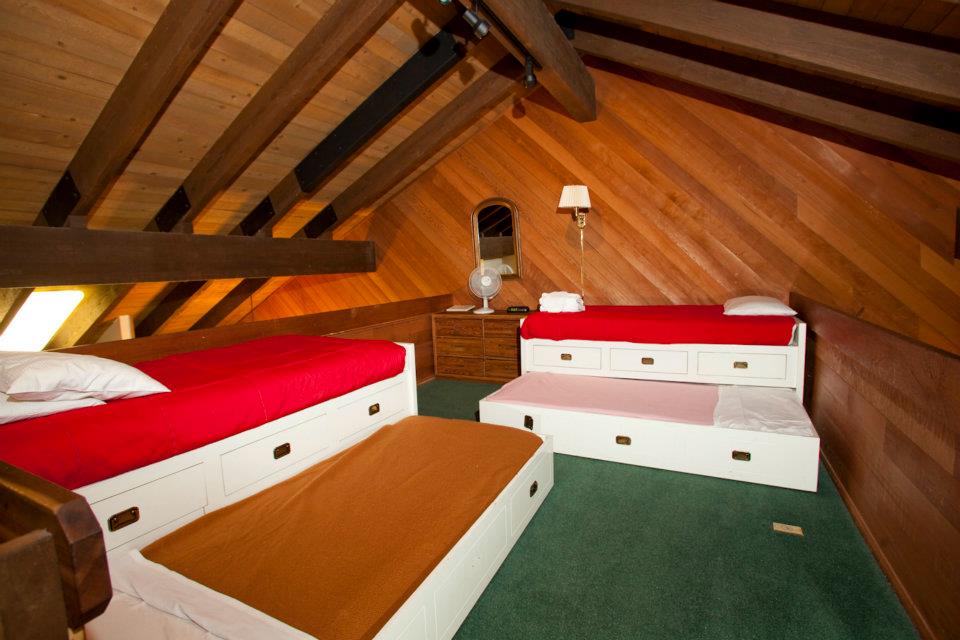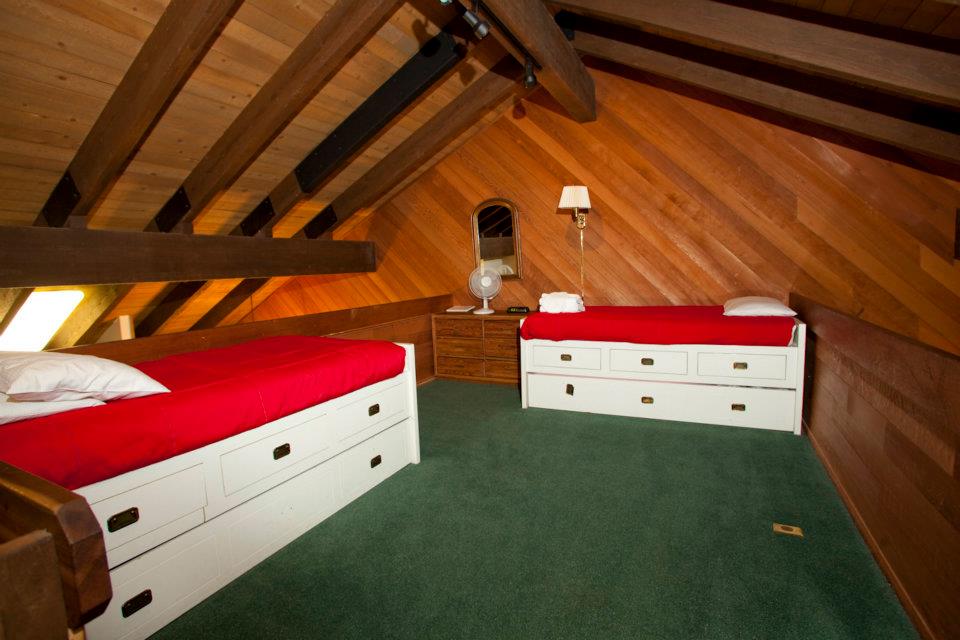 Loft, Third Floor level 3
The best kids retreat will be found on this level. Two trundle beds, that sleeps four and plenty of space for playing and frolicking  will be your child's favorite place to go. .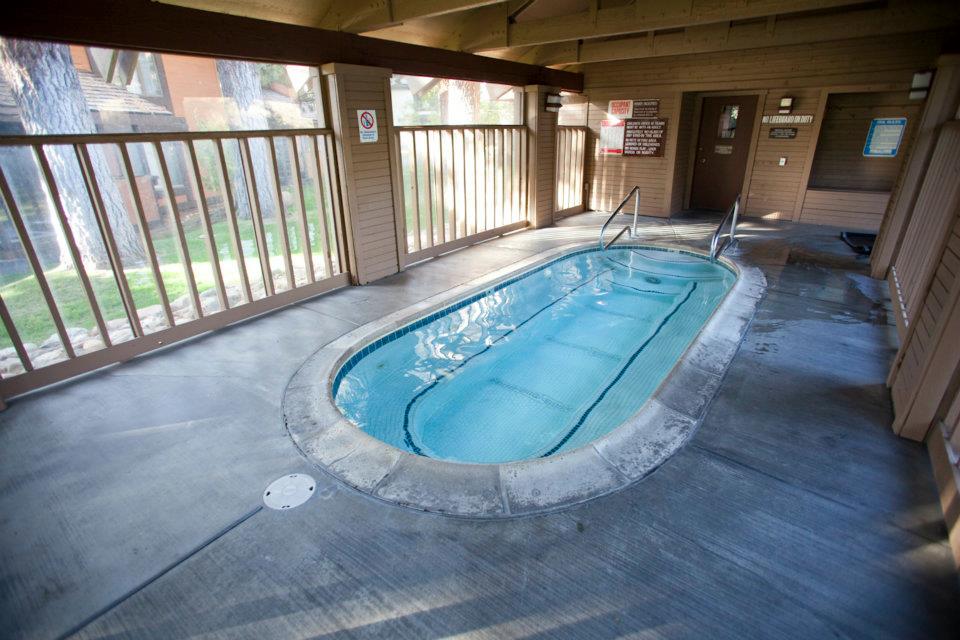 Snowcreek Complex Jacuzzi
After a long day on the slops or trail you will find the Jacuzzi or sauna the place to go. Your tired muscles will be rejuvenated after a long soak,  or complete relaxation in the heat. There are clean showers and bathrooms  for your convenience.